Xmas 07 - A random year to post cards
For the sake of absurdness, I've decided to collect addresses online to total "strangers" and send 10 Xmas cards out. Invitations were sent out on December 2nd and all spots were filled immediately. Geez, that's quick. Those who got one, congratulations - it should be on the way.
For those who didn't get a chance to send me your contacts, there is always next year but don't count on it. ;)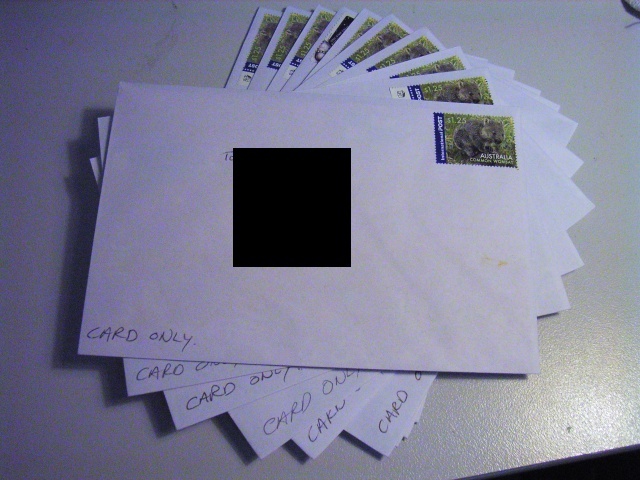 A breakdown of the countries that are sent to:
3 US
3 UK
2 Europe
1 Asia
1 Aus
Not too bad.
Not all were written in English - 2 Russian, 1 Mandarin and 1 Japanese - sure did take a bit of time to write those. Good luck in trying to decode them? LOL
Thanks for sending your contacts and have a great Xmas. Cards should be interesting I hope.
Cheers,
gxseries
Sunday, 09 December 2007